Company Profile
Established in May 2017, Sundrone Srl is 59% controlled by the digital company algoWatt (a company listed on the Euronext Milan (EXM) of Borsa Italiana S.p.A.).
The company's mission is to bring into the world of aerial inspections with drones through an automated system, which allows to minimize the post-production of thermographic and visual analyzes and allows technicians to carry out evaluations on results without having to conduct long and complex activities of extraction and interpretation data.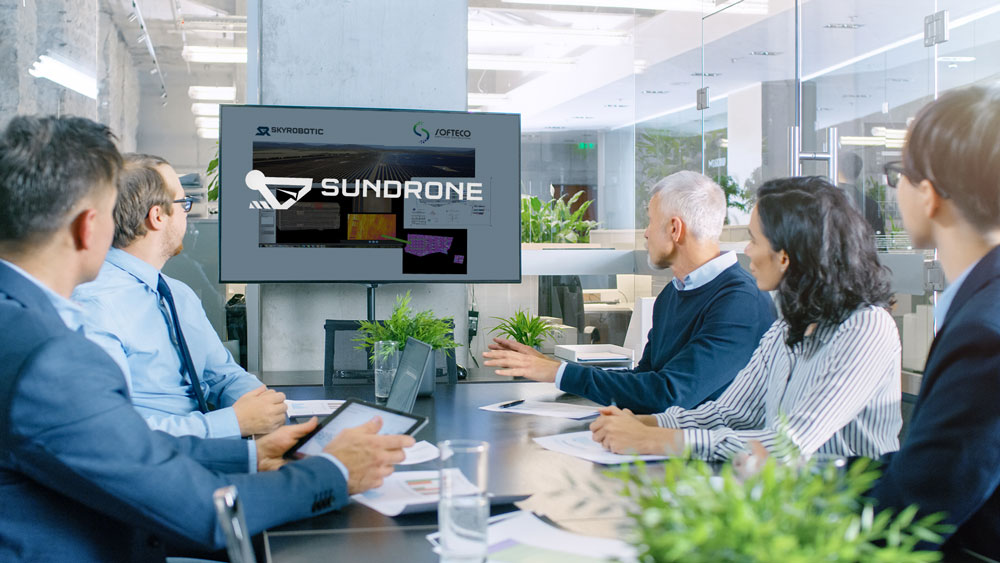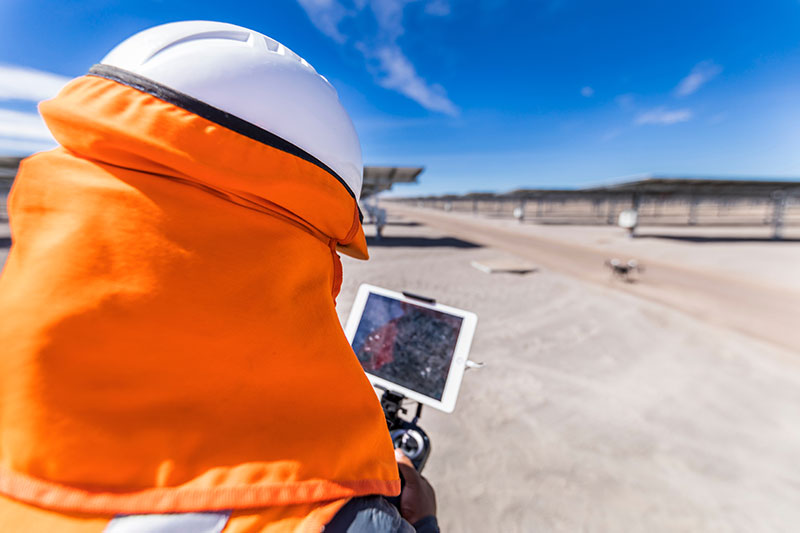 Thanks to the integration with the skills of the algoWatt group, Sundrone aims at plants owners, investment funds and utilities for inspections and image analysis of photovoltaic plants and industrial infrastructures and facilities. Furthermore, the close collaboration with algoWatt has allowed the company to make the best use of the proprietary PVInspector software, used exclusively by Sundrone for advanced maintenance activities (proactive and predictive) of large photovoltaic plants.
In fact, Sundrone proposes to an emerging market such as aerial inspections with drones, the results achieved with the PV Inspector's experimentation on a portfolio of PV plants managed internationally by algoWatt and which counts, overall, 283 MW of solar energy production plants, on its own behalf and on behalf of third parties.
Team
We are pilots of drones with ENAC qualified and certified, we are specialists in Operation and maintenance of photovoltaic plants, utility scale and giant scale, marketing experts, plant performance analysts, yield optimizers, profound connoisseurs of energy technologies and equipment that make up a solar park but mostly we aim to provide to our customers more accurate results with reduced times and costs.
Membership and references
Before embracing the strategic objectives of Sundrone each of us collaborated – and in some cases still collaborates – with companies of international importance in the energy sector and in that of surveys for the efficiency of the plants, on whose behalf he oversaw interventions in his own area of competence.
We are specialized in operating in the photovoltaic O&M market to generate more satisfactory and lasting performance over time, through a clear vision of the best ways to achieve the goal of guaranteeing services with higher added value, which guarantee the return on investment and the profit from the sale of energy on the market, lowering the risk for the investor.